ADMC members had a big presence at the 11th International Drainage Symposium, but none bigger than Charlie Schafer, Chairman of the ADMC Board and President of Agri Drain Corp, who was inducted into the International Drainage Hall of Fame as part of the 2021/2022 class. Dr. Dan Jaynes, retired research soil scientist with the Agricultural Research Service, joined Charlie in the 2021/2022 class. Dan and Charlie join just 25 other drainage leaders in the hall of fame since its origination in 1979.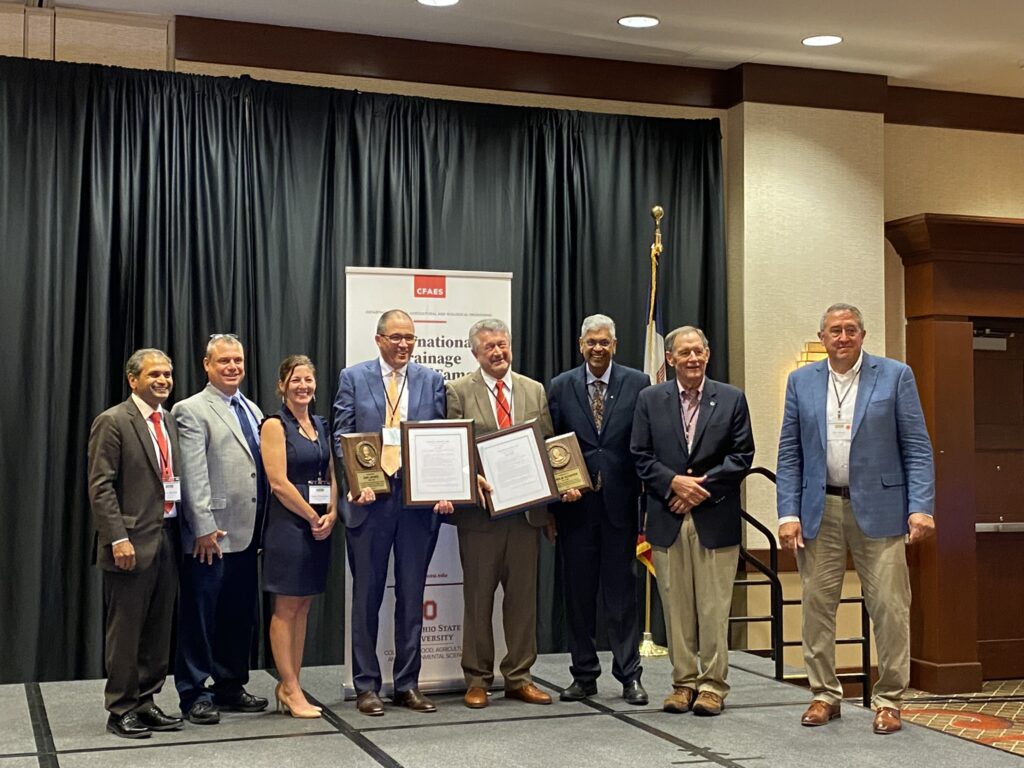 Charlie was inducted for being a visionary for the future of what agricultural drainage will look like. Many know of Charlie's contributions as he has been one of the most active supporters striving to continuously advance what drainage can accomplish. Through his vision, the next generation of drainage is changing by being able to manage when water is released from the system and by being able to treat the released water. Charlie has not done this alone and would be one of the first to recognize the contribution from collaborating researchers, agencies, industry members, and NGO's. As big as Charlie's contributions of the engineered water management structures are, his contributions of being able to coordinate interactions among all the stakeholders may be his biggest accomplishment.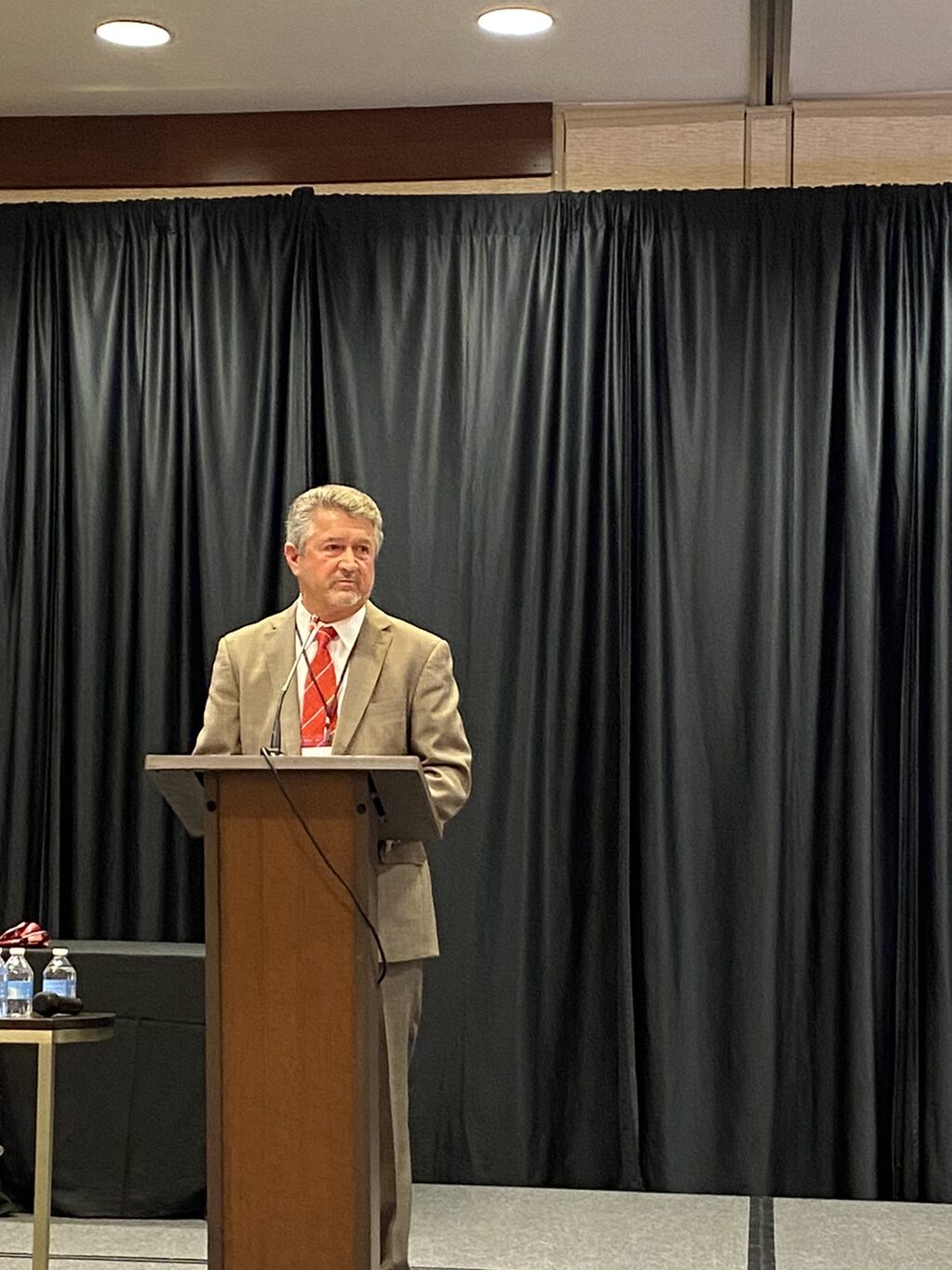 During his acceptance speech Charlie thanked those in the industry that made his nomination possible. It was clear that he was honored to be included in the same esteem as previous inductees. The biggest message that Charlie delivered was the importance of drainage stakeholders to be able to deliver on climate adaptation practices that will be necessary to handle the changing climate for the next generation.